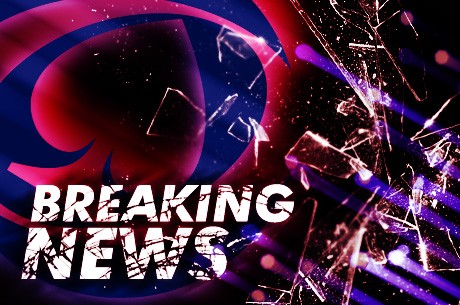 A total of 91,531 online gambling accounts have been created since the New Jersey launched regulated poker and casino games on November 26th, state regulators announced today.
The number is current as of December 15th. It reflects the total number of created (not necessarily active) accounts. A player making accounts at two sites would be counted as two accounts for the purposes of this total.
This latest total represents a solid increase – slightly over 20,000 – from last week's total of 71,486.
And that growth appears set to continue, with a number of factors suggesting that we've only seen the tip of the iGaming iceberg in New Jersey.
Launch has been relatively problem-free
With three weeks of continuous operation in the rear-view mirror, operators and New Jersey regulators must be pleased with the market as it currently stands.
There has been a noticeable absence of major technical issues, scandal or political blowback. While geolocation and deposit issues have certainly frustrated a number of players, those pressures should naturally wane as the industry matures.
That lack of critical issues during the nascent stage of New Jersey regulated online gambling will almost certainly result in an increased embrace of the activity in the mainstream, and traffic should increase as a result – assuming the streak continues unabated.
More sites still to come online
While New Jersey consumers do have a variety of options for both poker and casino play, the NJ regulated market lineup is far from complete.The entry of the operators and brands listed below should expand the market:
Golden Nugget has yet to launch a poker product (timeline TBD).
Tropicana / Virgin have yet to launch a poker product (due Spring 2014).
Trump Taj Mahal and Trump Plaza have yet to launch Trump-branded poker and casino sites.
Resorts has yet to launch poker or casino. Resorts suffered a setback whenPokerStars – their proposed iGaming partner – saw their license application paused by the DGE.
Revel and The Atlantic Club Casino are still on the sidelines.
Additional promotions and marketing could drive more growth
The promotional push to date for regulated online gambling in New Jersey has been relatively subdued overall.
While one or two operators have be very aggressive in terms of marketing, the majority of the market seems to be waiting for the kinks to be worked out before turning the dial up to 11.
That attitude was echoed by WSOP.com head of online poker Bill Rini in a recent Q&A at PocketFives.com.
When asked about WSOP.com's position in the NJ market, Rini replied: "We were careful to ramp things up in a controlled manner [in Nevada]. We're taking a similar strategy in NJ where we're making sure operationally we're in a good place before we ratchet up the marketing push."
Traffic numbers suggest slower growth in near term
While the factors above will certainly help to expand the size of New Jersey's market for regulated online gambling, near-term growth appears to have slowed, if not plateaued.
Traffic data from PokerScout.com shows gradual, uneven growth over the last two weeks for NJ market leader PartyPoker. And the flagship tournament at PartyPoker, the Sunday $50k, attracted 269 players on December 15th – a miniscule increase from the 265 runners that played the tournament the week before.
The inaugural edition of the tournament (on December 1st, the weekend after launch) managed only 173 entrants.
A slowdown is certainly no cause for concern, and is likely a natural result of:
The decreased coverage surrounding NJ iGaming as the launch recedes further into the past.
The holiday season.
The true test of New Jersey's regulated online gambling market will come in the second half of 2014. At that point, most – if not all – operators should be online, and the initial concerns that drove restrictive geolocation policies will have subsided.